Salt Room Therapy (also known as Halotherapy) utilizes a halogenerator which heats up and grinds down pharmaceutical grade salt into breathable particles, then disperses them into the air. The antibacterial and antimicrobial properties of the salt clean your respiratory system, thin mucus and open the airway for optimal oxygenation of the blood. Primarily a respiratory therapy, the salt can also benefit the skin.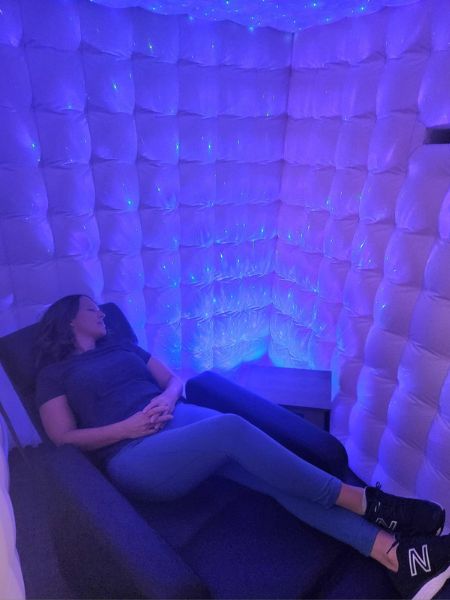 Melt your stress away in our relaxing Salt Room. Dry Salt Therapy is administered by breathing micro-sized salt particles, which travel to every part of the respiratory tract. The salt molecules help to reduce the affects of issues such as asthma, bronchitis, allergies and more. Just sit back, relax, and breathe.
Salt Room/CBD Foot Bath Package
Pamper your lungs and your feet with this combination Package. Your journey begins with 25 minutes in our Salt Room and finishes with a 20 minute Lavender infused foot bath while you relax in a shiatsu massage seat.
862 VISTA AVE, UNIT B. PAGE, AZ 86040
SERVICES OUTSIDE OF BUSINESS HOURS CAN BE ARRANGED FOR AN EXTRA FEE