(60 min) $90 or (90 min) $130
Integrative Cupping is a form of massage therapy that helps get rid of inflammation or toxins found deep within joints or muscle tissue by using a cup-like device to make a suction on the skin. Individuals have used Integrative Cupping for a number of reasons, such as helping with arthritis, fluid retention, sports injuries, and more.
(60 min) $85 or (90 min) $125
Thai Massage combines assisted yoga stretching with rhythmic trigger point pressures for improved circulation and mobility.
Plantar Fasciitis Reliever
This treatment begins with 30 minutes of Near Infrared Light Therapy on the feet to reduce inflammation, accelerate tissue healing and reduce pain. The next 30 minutes includes specific pressure point therapy on the feet to target problem areas, utilizing muscle balm formulated to relieve pain.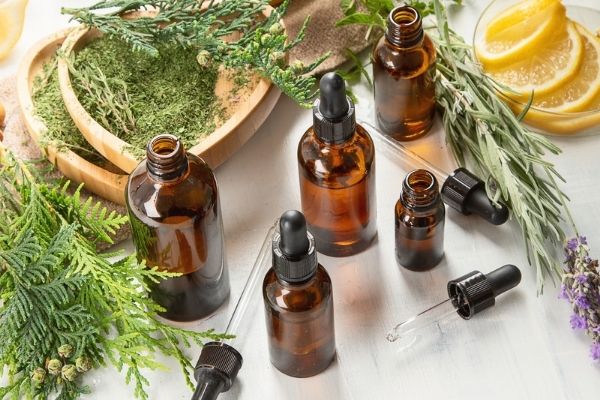 (60 min) $95. (90 min) $135. (120 min) $170
What Does CBD Oil Do for Your Massage?
All humans have what's called an Endocannabinoid System. This crucial system is responsible for regulating things such as:
•Digestion  •Immune Function
•Inflammation  •Mood
•Sleep  •Motor Control
•Pain  •Memory
Studies show that CBD oil has the ability to stimulate the neurotransmitters in our Endocannabinoid System in order to assist in normalize functions that are out of balance.
Will I Get High?
No. CBD oil is a non-psychoactive compound. It is derived from the Hemp plant, thereby only containing up to .03% THC.
Where Does Your Oil Come From?
We use Organic, Full-Spectrum, CBD Oil processed through supercritical C02 extraction to preserve the oil's beneficial compounds.
862 VISTA AVE, UNIT B. PAGE, AZ 86040
SERVICES OUTSIDE OF BUSINESS HOURS CAN BE ARRANGED FOR AN EXTRA FEE